We understand that roles and responsibilities are ever-changing in the current business environment. Therefore we have introduced a new feature to enable our customers to manage their team with more control and flexibility.

1. Login to your YouBiz account here and go to your 'People' page.

2. Under 'Team', select the member that you'll like to change their role and click on the three dots icon (•••).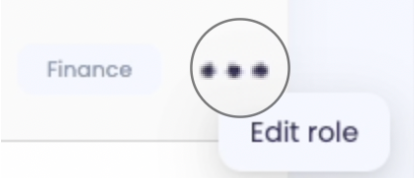 3. Select 'Edit Role' and choose the new role and click 'Update'. That's it!

As an Admin, you can upgrade or downgrade any non-admin users. An upgrade or downgrade that requires additional documents will be reflected as 'Role change for this user is in progress' until the required documents that you will be prompted for over your registered email have been received and approved.

For other queries on role changes, kindly contact our Customer Experience Team at youbiz.help@you.co or call us at +65 3129 8001 (from 9 am to 6 pm on Monday to Friday) for further assistance.